A National Renewable Energy Laboratory resource

Overview
The Hydrogen Station Contaminant Research Library is a project administered by the National Renewable Energy Laboratory (NREL) funded by the US Department of Energy (DOE).  The project provides information to the public in a central repository that includes analysis on the location and type of contaminants commonly found at stations.  Station operators collect samples of contaminants found at forecourt and research hydrogen stations and submit them to NREL for analysis.  NREL uses optical and chemical techniques to help identify the sample and then cross-references the results with the Material Screening Data Tool (http://www.nrel.gov/hydrogen/system_contaminants_data/) to determine if the substance is problematic to fuel cells. NREL will anonymize the analysis and publish the results on H2Tools.
Impact
The Contaminant Research Library will help to reduce the number of contamination events at forecourt stations.  Fuel cell electric vehicles (FCEV), valves, filters and other station components require high purity hydrogen to operate reliably and have a long life.  When contamination events occur, such as a seal failure or dust entrainment, station operators rarely have the time or resources to perform a deep-dive analysis into the cause.  By collecting samples and providing brief information on the contamination event to NREL for analysis, station operators can aid the larger hydrogen community's understanding of the root cause of contamination.  This information can be used to prevent the same failures from occurring again.
Approach
NREL distributes sample kits to forecourt hydrogen stations.  The kits include swabs, vials, baggies and an information form (see Figure 1) that the station operator can use to collect samples and document the location of the sample within the station and nearby components.  The station operator then mails the samples and information back to NREL where it is analyzed.  NREL will provide a detailed analysis to the station operator, anonymize the results, and publish the analysis on H2Tools.
Contaminant Sampling Packet and Information Form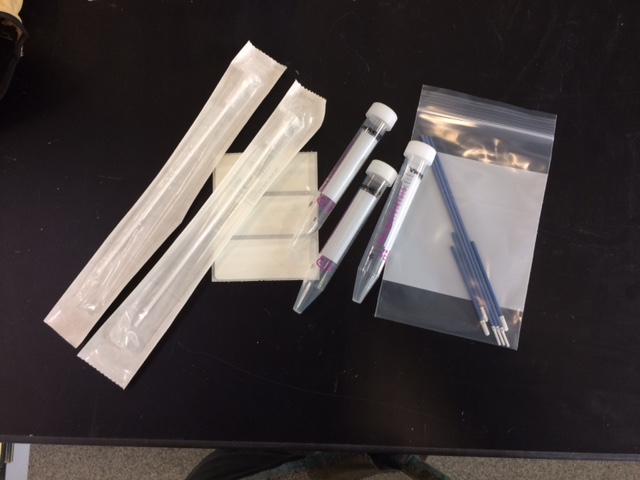 | Sample Location | Compressor discharge isolation valve |
| --- | --- |
| Reason for Tanking Sample | Known component failure |
| Equipment Upstream | Diaphragm compressor |
| Equipment Downstream | Type 2 storage tank |
| Estimated Sample Source | Failed o-ring in air-operated valve |
| Date of Sample | 20 November 2015 |
| Vial Number | Vial 1 |
Contact
Danny Terlip
Research Engineer
Transportation and Hydrogen Systems Center - NREL
danny.terlip@nrel.gov